PT Sele Raya Agri vision is to be a pioneer by establishing the largest premium teak plantation in the world, Our project is in Muna, South East Sulawesi, Indonesia
Our mission is to develop a sustainable social forest management program that fully incorporates the community and impact the environment.
Our objectives are to reach profitability building sustainable growth, achieve standard premium certifications (FSC), meet social and conservation needs by establishing a 10 000 ha Teak plantation and a regenerative Agro Forestry Program.
PT. SELE RAYA AGRI has obtained business permit for industrial plantations forest (IUPHHK-HTI) about 18.980 Ha in Muna Regency and West Muna Regency, South East Sulawesi Province, with permit granted by the Minister of Forestry No SK. 736/Menhut-II/2014, September 02, 2014.
The site has ideal growing conditions and will support optimal growth rates due to fertile soils, plentiful rainfall throughout the year with temperatures averaging 84.2°F/ 28°C. The region has a long history of sustainable teak growth on Muna Island and is socially acceptable with local communities.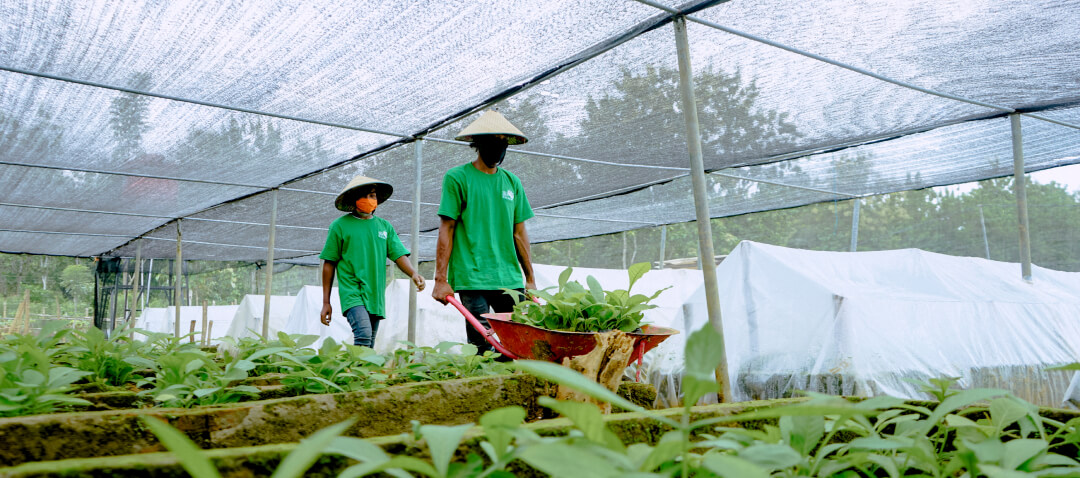 To be a top-tier company with a top-tier product promoting sustainable teak plantation management, utilizing regenerative agroforestry, and promoting non-timber forest products such as honey and natural fabric dyes.
To meet the standards of the Forest Stewardship Council (FSC), an international premium certification body.
To fulfill all our roles and responsibilities to the community, the environment, and the nature.
We are currently running a teak plantation in Muna and West Muna, Southeast Sulawesi. The site has been chosen due to its ideal conditions—fertile soil, plentiful rainfall throughout the year, and the temperature of 28°C/84.2°F—which ensure optimal growth rates.
We responsibly manage our teak plantation through an accelerated growth methodology—involving vegetative seedling materials and intensive cultivation—which shortens the rotation length from traditionally over 30 years to only 10 years.
Our project in the area has been accepted and fully supported by local communities. Therefore, to give back, we help local farmers build their skills and capacity by teaching them the best practices for implementing a sustainable agroforestry program involving corn, soybean, and peanut.
Our planting targets are based on a 10-year rotation period of an 18.989-hectare teak plantation grown from our own nursery.
TO THE COMMUNITY AND THE ENVIRONMENT
Sele Raya Agri, as a responsible teak plantation management company, is committed to providing environmental, social, and economic benefits to the world while also increasing market valuation in high-demand global markets.
We are committed to developing a social forest management program that fully incorporates the community and ensures positive impacts on the surrounding areas.
We are also committed to promoting sustainability and responsible forest management. Therefore, we are currently in the process of obtaining the Forest Stewardship Council (FSC) international certification. The FSC certification is a forest certification that ensures global forest products come from responsibly managed forests and plantations.